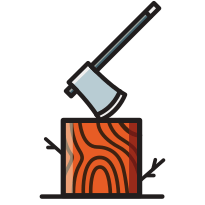 ---
The MLB rumor mill is abuzz with the idea that real-life tall tale and all around baseball phenom Shohei Ohtani may be moved to closer - in an effort for his future club to preserve his arm while still getting value out of his prodigious pitching ability.
The downside tied to this rumor is - it means that this 2nd UCL tear potentially means the end of Shohei as starting pitcher. The upside is - should Shohei relocate to a good team or should the Angels finally put the pieces together around him, we would have the opportunity to see something truly unprecedented.
Imagine if Mariano Rivera closed out a division race, while clubbing 50 bombs down the stretch. Or if Juan Soto hit a go-ahead home run and then came out and shut the door in the 9th inning of a playoff game. Those scenarios are realistically all very much real and in play for Shohei.
A while back, Shohei Ohtani ceased doing a Babe Ruth impression and started doing something entirely his own - a baseball singularity too ridiculous to fathom.
While we can mourn losing Shohei as a SP - the silver lining is that every Ohtani involved MLB playoff game could have the electricity of the last AB of the World Baseball Classic.
We should be so lucky.
The Campfire Newsletter